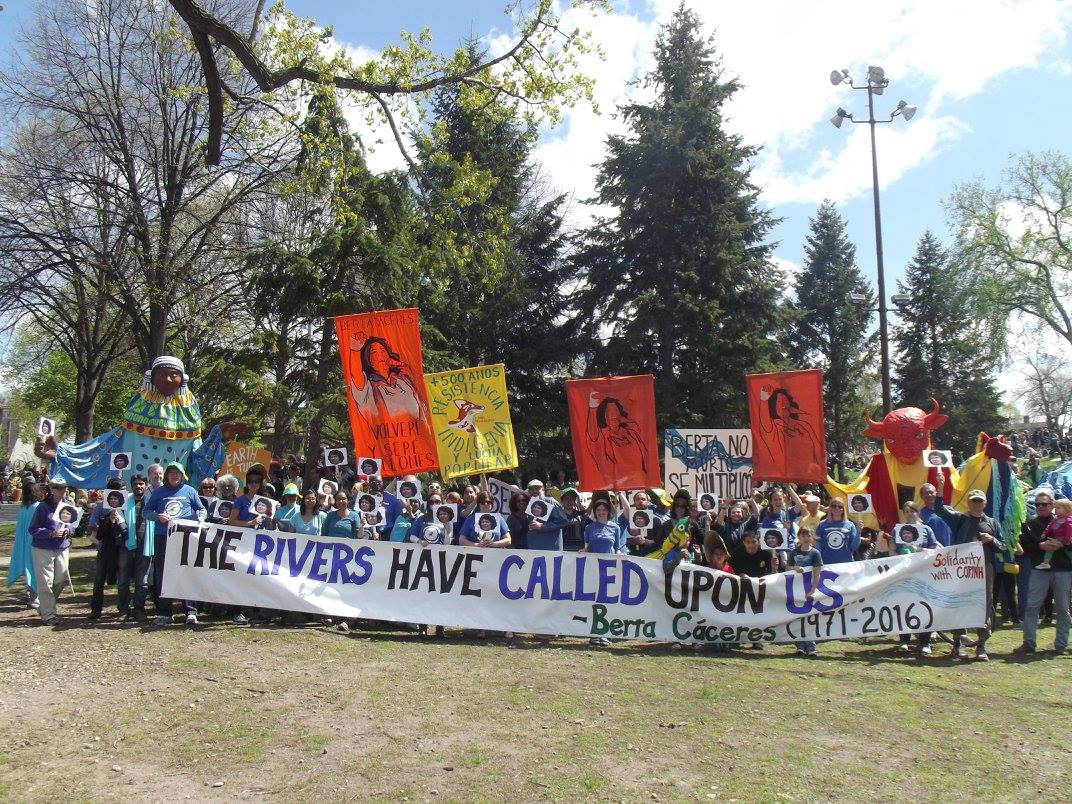 TITULO:
Berta Vive in Minnesota
ORGANIZADO POR:
Witness for Peace Midwest
FECHA: Jueves, 2 de marzo
DONDE:
Witness for Peace Midwest
Minneapolis 55406
MAS INFO:
https://www.facebook.com/events/1640688062624998/
DESCRIPCIÓN:
March 2nd will mark one year since beloved Indigenous leader Berta Caceres was assassinated, and another year of state violence against Indigenous leaders and land defenders in Honduras and across the Americas.
"The peoples of the world who recognize her legacy are here, walking in her footsteps, confronting the patriarchal, capitalist, colonial and racist system that is imposed upon our peoples. We have been and will continue confronting the deadly projects of transnational corporations and imperialism in every corner of the planet." – Copinh Intibucá
Join us locally to honor COPINH's call for justice, by connecting Berta's struggle with Indigenous, Immigrant, and land defense movements in Minnesota. Be in touch to join our list of co-sponsoring organizations and stay tuned for more details!
Co-sponsors include:
Navigate MN
St Paul Regional Labor Federtn, Afl-Cio
Minnesota Fair Trade Coalition
Mayflower Congregational United Church of Christ Global Justice Advocacy Team